Inverse currents were undesirable for two reasons. First, they might cause the target to deteriorate, something that would shorten the life of the tube. Second, since the current through the tube would flow in two different directions, the x-rays would be coming from multiple points, e.g., the front and back of the target. The result: blurry radiographic images.
The following quote is from the description in the Journal of Advanced Therapeutics (1908) of "A New X-ray Tube" that was being manufactured by Machlett & Son:
"In order to destroy the inverse current when present, and add life to the tube, we have designed the tube shown [below]" . . . "The cathode stream [from the "anode" to the anticathode during the inverse discharge] is focused into the cone attached to the anode, where it is destroyed without doing any damage to the tube."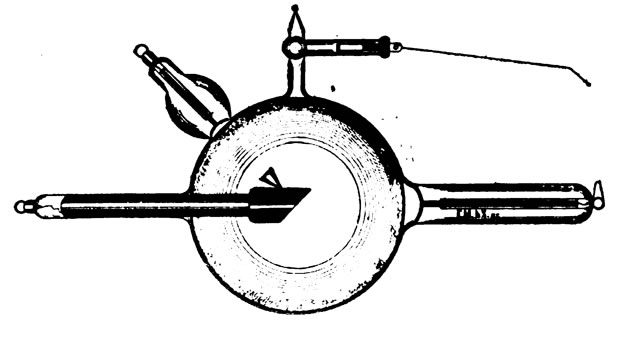 Obviously, the tube illustrated in the above drawing is a little different from our Kesselring tube. However, the following diagram from an undated Thompson & Plaster catalog is a perfect match.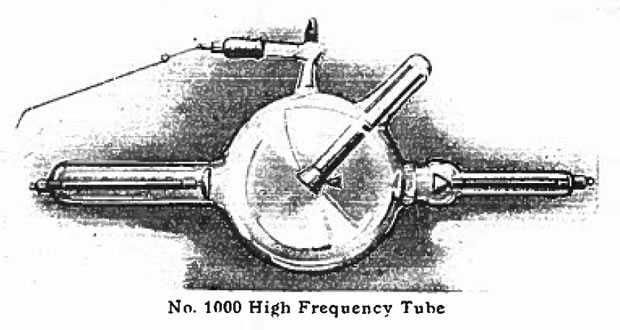 Founded by Hermann M Kesselring, the Kesselring X-ray Tube Company was a small manufacturer located at 136 and/or 652 W. Lake Street and 204 N Desplaines Street in Chicago. It operated at least until 1921.
Size: approximately 19.5" long with 6.5" bulb diameter