Three-Dimensional Lichtenberg Figure (ca. 1990)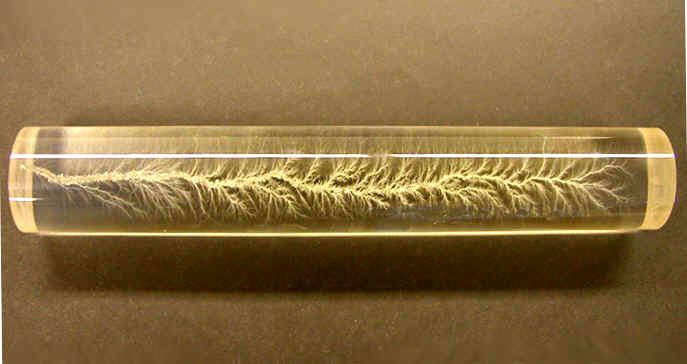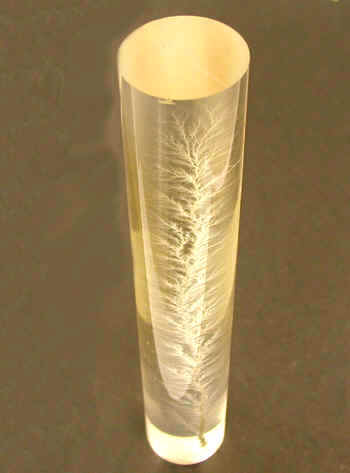 This particular Lichtenberg Figure was created by exposing a rotating lucite cylinder to the electron beam. When the cylinder was discharged by striking one end with a grounded rod, the electrons created a three-dimensional Lichtenberg Figure.
Size: 12.5" long, 2" diameter
Donated by Joe Mendonca.