ORAU named four-star winner of 2018 EPEAT Purchaser Award
ORAU was awarded the Green Electronics Council's 2018 EPEAT (Electronic Product Environmental Assessment Tool) Sustainable Purchaser Award for the fourth year in a row. The award recognizes excellence in the procurement of green electronics, or those electronics that have been manufactured to conserve energy, eliminate environmentally sensitive materials and increase recyclability.
Teachers: Could you be the next winner of ORAU's Extreme Classroom Makeover?
It's that time of year! Our 2019 Extreme Classroom Makeover contest is now open for applications. Check out this year's contest guidelines and create a video that shows us why your classroom needs a technology makeover! The deadline to submit your application and video is January 25, 2019.
ORAU research project seeks to improve accuracy of radiation dose calculations
Researchers at ORAU are working to make radiation dose reconstruction more accurate by removing the limits built in to SOURCES-4C code, which helps calculate radiation dose.
Radiation safety & health physics training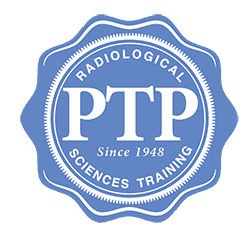 ORAU also offers some of the best radiation safety and health physics training available in the United States at our Oak Ridge, Tenn., facility. Whether you are just starting your career in the health physics field and want to learn in a hands-on, classroom environment, or are a seasoned professional who needs a refresher or way to develop new skills, Professional Training Programs has a course for you! Browse our course listing:
Upcoming Events
We're presenting at the 2018 American Evaluation Association Annual Conference

Drs. Erin Burr, Kimberle Kelly, and Ann Martin will present seven sessions during the annual 

American Evaluation Association Annual Conference

in Cleveland, Ohio, Oct. 31 - Nov. 3, 2018. 

The American Evaluation Association is the foremost professional society for the practice of program evaluation, and has over 7,000 members representing all 50 states and 80 foreign countries.

Come talk to us about public health and healthcare preparedness capabilities

Come talk to us about public health and healthcare preparednes at the ORAU booth at the 2019 NACCHO Preparedness Summit March 26-29, 2019 in St. Louis.

The Preparedness Summit is the first and longest running national conference on public health preparedness. The Summit convenes a wide array of partners; presenting new research findings, sharing tools and resources and providing a variety of opportunities for attendees to learn how to implement model practices that enhance the nation's capabilities to prepare for, respond to and recover from disasters and other emergencies.
Further. Together.
Since 1946, one thing has been our focus—our customers' missions.