ORAU in the News
KnoxNews

ORAU employees and executives play corn hole during an event celebrating the 30th birthday of ORAU's Diversity Council held at ORAU's main campus in Oak Ridge on Thursday, Oct. 20, 2022. The event was the company's first in-person gathering since the start of pandemic and featured a cornhole tournament between executives and employees, other yard games, food trucks and more.

MITRE

One size simply can't fit all when it comes to patient care. And it shouldn't. Yet underrepresented populations are often left out of the healthcare equation. MITRE and Oak Ridge Associated Universities-funded research aims to disrupt health disparities.
Social Media
Connect with us! You can find ORAU on several social networks so you can stay up-to-date on the latest news about our work and our people. 
Thank you for connecting with ORAU on Facebook, Twitter, LinkedIn, Instagram and YouTube. Please take a moment to read our social media commenting policy, as outlined below:

ORAU reserves the right to delete or mark as spam comments and posts on its social media pages containing any of the following:

- Abusive, defamatory, obscene or profane language

- 

Personal attacks, threatening or discriminating language

- 

Off-topic or irrelevant information

- 

Misinformation

- 

Spam

- 

Promotion of illegal or questionable activities

- 

Promotion of a business for profit or commercial transaction

- 

Political advocacy, promotion of a political candidate or individual campaigning for office

- 

Multiple postings of identical information

All comments posted to ORAU social media sites are solely the responsibility of the commenter and do not reflect views or opinions of ORAU. User comments are not edited for accuracy.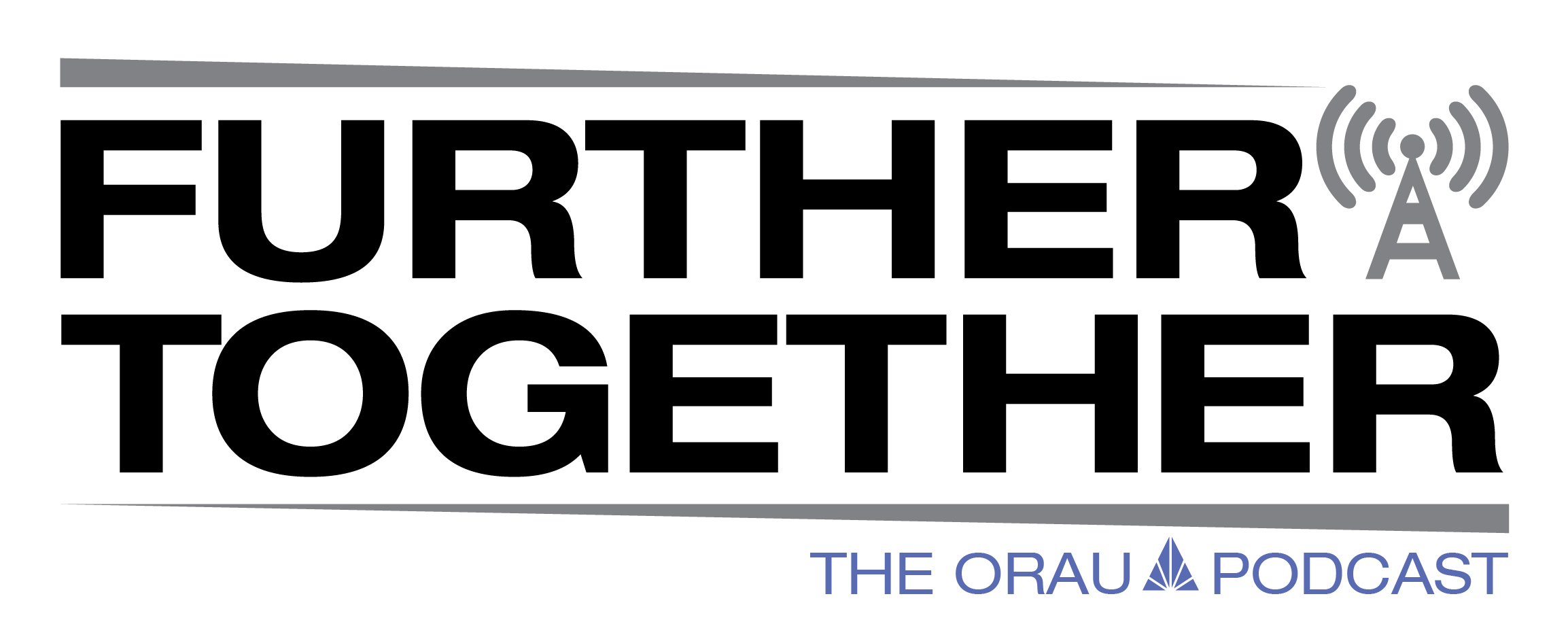 Further Together, the ORAU podcast
Join host Michael Holtz as he discusses all things ORAU, through interviews with our experts who provide innovative scientific and technical solutions for our customers. He'll talk about ORAU's storied history, how we're impacting an ever-changing world, as well as our commitment to our community.
ORAU Story
Our annual report, ORAU Story, is a great way to learn more about us. Visit the link below to get an inside look at stories about our employees, customers and partners that create ORAU's story as it unfolds each day. See our proudest moments and featured thought leaders from a year full of accomplishments.