ORAU in the News
University of Alabama in Huntsville

Dr. Haihong Che, a 2020 ORAU Ralph E. Powe Junior Faculty Enhancement Award winner, is using NASA supercomputers in her proposal of a new mechanism to explain how electrons work in solar flares. Dr. Che is an assistant professor in the Department of Space Science at UAH, a part of the University of Alabama System, and at UAH's Center for Space Plasma and Aeronomic Research.

WBIR-TV

Drones could hold the key to learning more about storms like Hurricane Laura.

"It is kind of exciting because there's an area in a hurricane that if you go there, you don't live to tell about it. It's underneath the eyewall, low altitude over the ocean. These aircraft are designed to go there," said Ron Dobosy, a retiree of ORAU and an atmospheric scientist. 

Dobosy and SUAS Pilot Ed Dumas were part of a team that calibrated and improved instruments for a drone called the "Coyote." 
Social Media
Connect with us! You can find ORAU on several social networks so you can stay up-to-date on the latest news about our work and our people. 
Thank you for connecting with ORAU on Facebook, Twitter, LinkedIn, Instagram and YouTube. Please take a moment to read our social media commenting policy, as outlined below:

ORAU reserves the right to delete or mark as spam comments and posts on its social media pages containing any of the following:

- Abusive, defamatory, obscene or profane language

- 

Personal attacks, threatening or discriminating language

- 

Off-topic or irrelevant information

- 

Misinformation

- 

Spam

- 

Promotion of illegal or questionable activities

- 

Promotion of a business for profit or commercial transaction

- 

Political advocacy, promotion of a political candidate or individual campaigning for office

- 

Multiple postings of identical information

All comments posted to ORAU social media sites are solely the responsibility of the commenter and do not reflect views or opinions of ORAU. User comments are not edited for accuracy.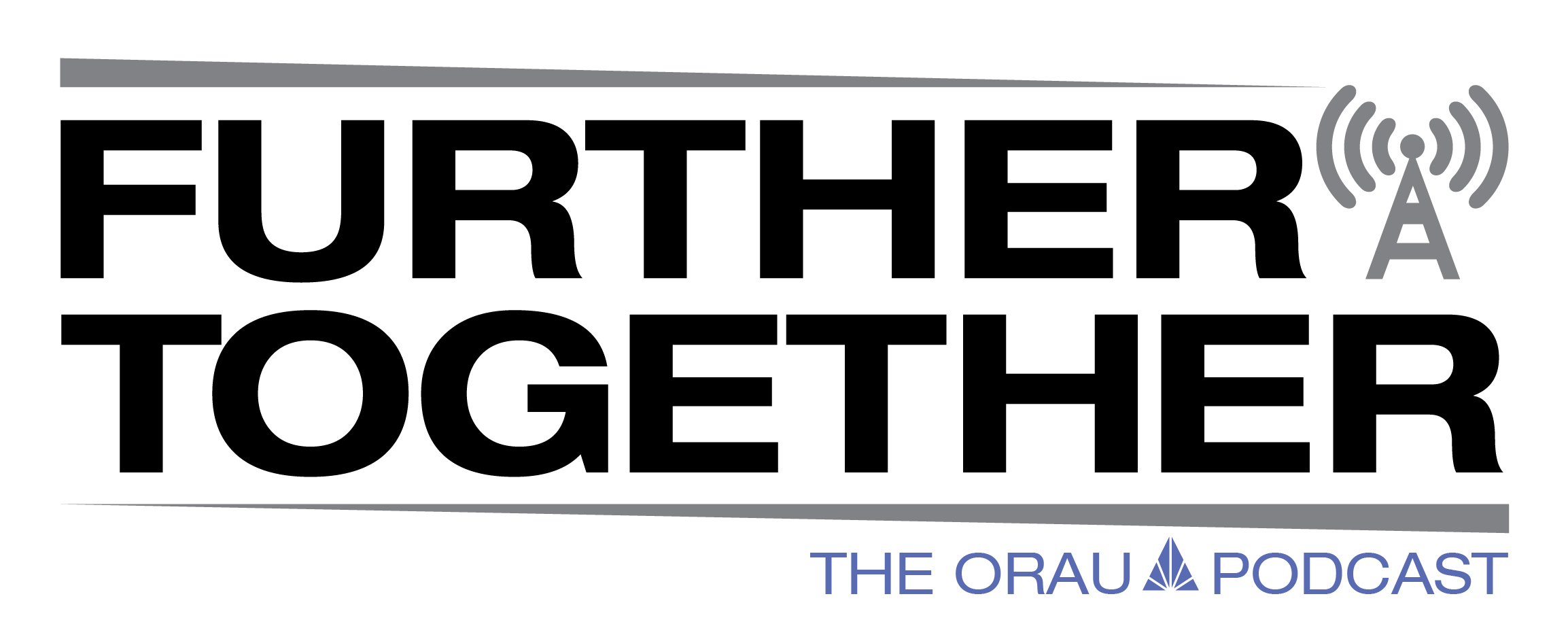 Further Together, the ORAU podcast
Join your hosts Michael Holtz and Jenna Harpenau as they discuss all things ORAU, through interviews with our experts who provide innovative scientific and technical solutions for our customers. They'll talk about ORAU's storied history, how we're impacting an ever-changing world, as well as our commitment to our community.
ORAU Story
Our annual report, ORAU Story, is a great way to learn more about us. Visit the link below to get an inside look at stories about our employees, customers and partners that create ORAU's story as it unfolds each day. See our proudest moments and featured thought leaders from a year full of accomplishments.