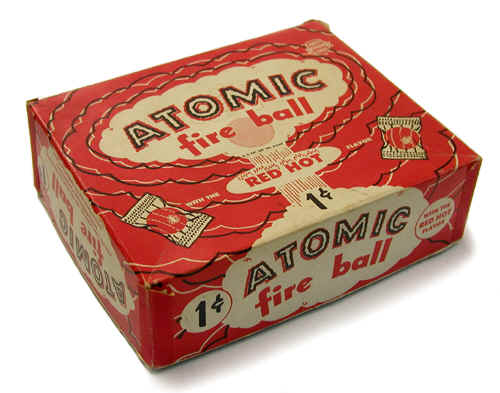 Atomic FireBalls were first produced in 1954 by the Ferrara Pan Candy Company of Forest Park, Illinois, and they quickly became the company's most famous product.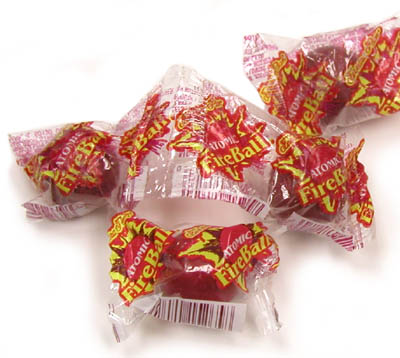 The following quote, from a grocer in 1963 newspaper article, explains their allure:
"They somewhat like jawbreakers... only hotter than &-$%!!"
For what it is worth, the heat comes from the capsaicin added to the candy, not the cinnamon (Cassia).
The box shown in the above photo probably dates from the late 1960s or early 1970s. At one time, it held 120 FireBalls. Today, it is empty.
In case there is any doubt, the drawing on the box makes it clear that the candy was named after the fireball of a nuclear explosion. In the 1950s, when Atomic Fireballs first appeared on store shelves, it was fairly common to see a photo of the fireball from the latest nuclear test on the front page of a newspaper.