ORAU launches Further Together podcast
First episode asks the question: 'What is nuclear safety culture?'
OAK RIDGE, Tenn. — What role does social media play in how parents perceive vaccinations? What is a purple squirrel? Why does ORAU offer so much K-12 programming for students and teachers? What is nuclear safety culture?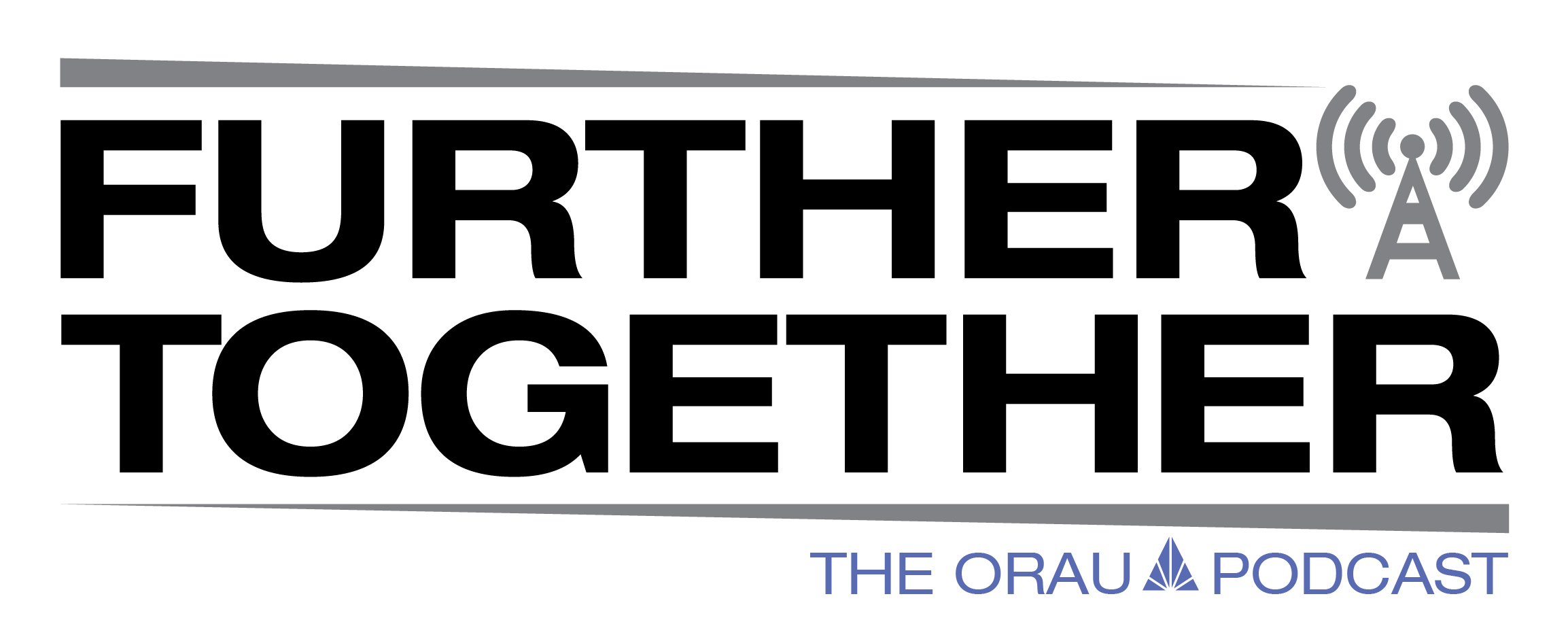 These topics and more will be discussed on Further Together, a podcast launched by ORAU this week. 
In the first episode, which debuted Wed., May 29, Jeff Miller discusses nuclear safety culture, including how safety is perceived differently by employees and management, as well as the five conditions employees need to thrive in an organization. Miller, who holds a doctorate in public health, is a certified industrial hygienist (CIH) and certified safety professional (CSP), and heads ORAU's Center for Safety Studies. 
Upcoming episodes include conversations about finding purple squirrels -- people with very specific skills for difficult to fill positions, as well as the company's research enterprise, and K-12 science, technology, engineering and mathematics (STEM) programs for educators and students.
"This podcast gives our subject matter experts another great platform to talk about the impact they are having in their respective areas of work," Andy Page, ORAU president and CEO said. "ORAU has a great story to tell, and we look forward to sharing it with a growing audience."
Further Together, the ORAU Podcast, can be found here. The podcast is hosted on Blubrry, and listeners can subscribe for free at Apple Podcasts, Google Podcasts, Stitcher and TuneIn. To learn more, visit www.orau.org.
About ORAU
ORAU provides innovative scientific and technical solutions to advance national priorities in science, education, security and health. Through specialized teams of experts, unique laboratory capabilities and access to a consortium of more than 150 colleges and universities, ORAU works with federal, state, local and commercial customers to advance national priorities and serve the public interest. A 501(c)(3) nonprofit corporation and federal contractor, ORAU manages the Oak Ridge Institute for Science and Education (ORISE) for the U.S. Department of Energy (DOE).
Media Contacts
Pam Bonee
Director
,
Communications
Work

:

865.576.3146
Cell

:

865.603.5142
Pam.Bonee@orau.org