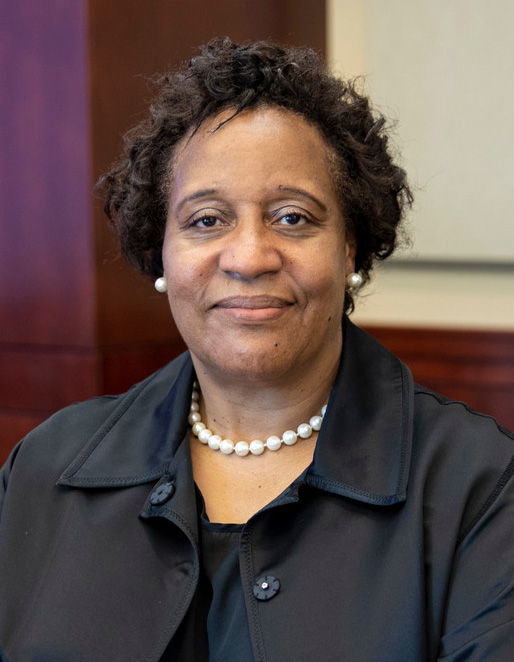 When ORAU welcomed Wanda Gamble as our new vice president for business development in 2018, we quickly learned she has an infectious passion for people and a savvy head for business. With extensive business experience with companies like Battelle, SAIC, Booz Allen Hamilton, Vangent and SRA International, she is already committing great knowledge, energy, and enthusiasm to ORAU's business growth efforts. Truly an apostle of the Further.Together mentality that is the driving force behind ORAU's brand, Wanda is bringing people together to support and enhance our customers' missions. Here, she shares her winning attitude and commitment to business growth and prosperous partnerships at ORAU.
Q: What is the essence of your business development philosophy?
A: We're about creating a win-win-environment, where we ensure our clients and respective industry partners get their problems solved and needs met while also allowing us to do sustainable, meaningful, and profitable work. If everyone can come together around a business opportunity feeling like they've won something, that's a win-win environment where enduring business relationships and partnerships can succeed. ORAU has a long-standing commitment to this kind of winning culture, and we're going to build on the good work that has already begun here.
Q: What is the best way to bring people, partners, expertise, and capabilities together to create integrated solutions for our customers?
A: It's about aligning ourselves around the mission and what is important to the client. The product we offer is our people and partners and their ability to put things together in an integrated way for the customer. We're insisting on increased engagement with our clients. When we know them better and fully understand their mission and what problems they're trying to solve, we can offer the right expertise and capabilities, at the right time, to the right people, so they can make the right decisions. There is great value in that for the customer.
Q: What do you believe really defines ORAU or sets us apart from other government contractors?
A: Our customers know we will always come prepared; we do our homework. We know who they are, and we make it a point to understand their business. We are also a not-for-profit contractor with a large consortium of academic partners, and we're continually reinvesting in research, facilities, and people so we can be ready with the best solutions at a reasonable cost when our customers need us. We are not chasing one shiny thing after another. We are going to stay in there with our customers for the long-haul and evolve with their needs. That kind of commitment is important if we want our clients to trust us with their missions. That's what sets us apart.