An unexpected invitation from a stranger changed Desmond Stubbs' life forever.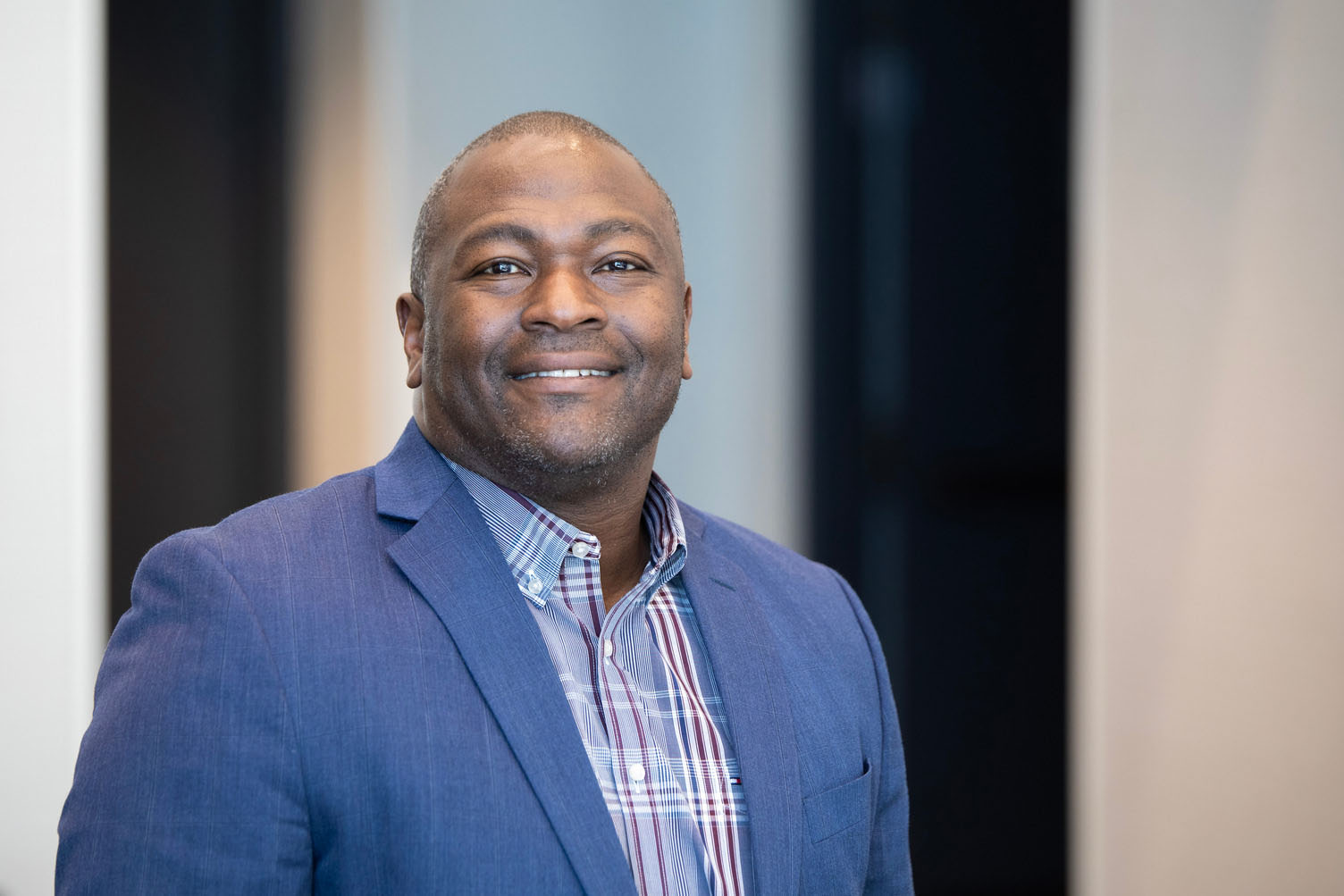 Stubbs, Ph.D., ORISE director of diversity initiatives, once worked as a busboy and waiter at a downtown Atlanta hotel. His sister, a minister in the African Methodist Church, invited him to an event celebrating international students at Morris Brown College, a historically black African Methodist University.
Stubbs was sitting alone when a gentleman approached him. As they talked, the man asked what Stubbs was doing with his life. Stubbs explained that he worked because he didn't see himself as the college type.
"A brilliant young man like you?" the man asked. Stubbs was stunned. No one had ever called him brilliant. He was good at his job and saw himself rising through the ranks to become a hotel manager. But brilliant?
"I want to see you in my office on Monday morning," the man said. Turns out, he was the dean at Morris Brown College. By Monday evening, Stubbs was enrolled as a student.
He pursued a major in chemistry because it was the only subject he liked in high school. Actually, it was his high school chemistry teacher that Stubbs liked.
Stubbs graduated from Morris Brown in 1997 and received masters and doctoral degrees in chemistry from Georgia Tech in 1999 and 2005, respectively.
He has remained in touch with both of the men who propelled him to pursue his education. Their mentorship changed his life, and that fuels his passion to bring diversity to science, technology, engineering and mathematics by helping students at Historically Black Colleges and Universities (HBCUs) across the country.
In his role at ORISE, Stubbs builds partnerships with HBCUs and groups like the Thurgood Marshall College Fund, which provides scholarships to more than 300,000 students at 47 HBCUs around the country. He evangelizes for the various ORISE research participation programs in the hopes that faculty will urge promising students to apply. 
"Industry recruiters are on these campuses every day recruiting the same crème de la crème students we are," he said. "We can't be there every day, but if we have strong relationships with the faculty and can show students that these are unique opportunities where they can make a difference, that's a differentiator for us."
In addition, Stubbs works to connect HBCUs with government agencies, touting the research capabilities of the institutions in the hopes that they will get funding for research relevant to those agencies.
To bring a stronger focus to the research capabilities of these institutions, the 23 institutions that comprise ORAU's HBCU/Minority-Serving Educational Institution Council will soon become the Minority Serving Institution Research Council. The council's mission will be to tap into the research expertise of these member institutions.
In 2021, ORAU will manage the HBCU Festival at Alfred Street Baptist Church in Washington, D.C. The festival is the largest career recruitment event for HBCUs in the country.
Stubbs led the effort to establish a Space Act Agreement between ORAU and NASA.
"The emergence of COVID-19 has brought to light the need for additional avenues to keep the future STEM workforce engaged. In many cases, laboratories have become inaccessible due to pandemic-related restrictions. Although this has impacted all interns, there was a greater impact to minorities/traditionally underrepresented populations," Stubbs said. "These groups have faced persistent challenges with STEM engagement and the lack of access to world-class research facilities."
He said the recent spike in COVID cases further compounds these challenges and widens the participation gaps associated with attaining high quality research appointments. To address these gaps, ORAU has establish a Space Act Agreement with NASA's Office of STEM Engagement to develop virtual professional development training modules that complements the educational benefits of both ORAU and NASA research appointments.
"The training materials are designed to target first generation/underrepresented students that are often challenged with cultural barriers associated with transitioning into a much older and less diverse STEM professional environment," Stubbs said. "And NASA is deeply interested in the development of 'soft-skills,' like leadership and communication training modules, that will help their NASA staff and interns become successful team leaders."
For his work building relationships with HBCUs, Stubbs received the HBCU Pioneer Award in late 2019 from the National Organization for the Professional Advancement of Black Chemists and Chemical Engineers. Stubbs said the award meant a lot to him because he was honored by his peers in chemistry.
"There is a social aspect to science," he said, especially for minority scientists. "We can recruit smart people all day who are qualified and have been successful. I work on the identity part. That is, do you see yourself as a successful scientist and do you see yourself walking through those gates and feeling like you belong?"
That sense of identity could be life-changing.