Once you have the data, the possibilities are endless.
That's what University of Oklahoma biology professor and ORAU consultant Jeff Kelly thinks. Kelly, whose research focuses on migratory animals, bases a lot of his research on the national weather radar database.
"[Data science is] vital to us in terms of understanding long-term and large scale patterns," Kelly explained in a recent interview. "Something we struggle with as biologists is being able to track and get data on patterns across regional or national scales. One of the things that weather radars do really well is collect data across large spatial domains."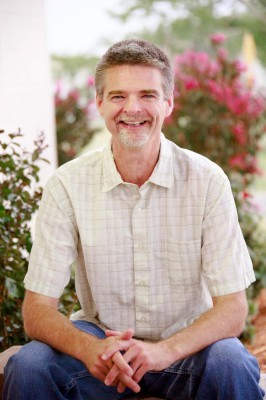 Now that researchers like Kelly understand the inherent value of weather data for biological research, they can look at archived data to connect the dots between their previous findings, drawing conclusions between climate and weather change and the impact of those changes on animal behaviors.
"The value of those data for things that we haven't thought about before is immense," said Kelly. "Now we can look at decades of bird migration data, bat emergence data, and start to look at patterns related to climate change and weather changes and how they've impacted animals in ways that nobody really thought about when they started archiving those data."
So how exactly does Kelly apply this data to his research on migration? To a layman, it seems like the only factor in where a bird spends its summer is the temperature. However, Kelly described the keystone effects of weather on many different animals, sending waves of change up and down the food chain.
"One of the things that we are interested in is the connection between weather, climate change, and the biological systems that depend on our weather and climate patterns," he said. "When birds migrate, they time those seasons to be here when there's food available. We're looking at how the weather and climate have changed, how that impacts the flying insects in the air, and then how it impacts those birds and their arrival time and their success. These species that we call aerial insectivores, they fly around and they catch insects in the air, and that's sort of a very specialized kind of way of living. It all depends on atmospheric conditions."
As Kelly explained it, the migration patterns of these aerial insectivores are changing. This could relate to the availability of food sources, which in turn could be related to atmospheric changes.
"One of the really interesting unknowns is why are these aerial insectivores declining so quickly?" asked Kelly. "Is it related to what's happening to the insects in the air or is it related to what's happening with the insects on the ground?"
This is where the weather radar databases come into Kelly's research. The information from national networks may shed some light on where, when and how population decreases occur.
On a much larger scale, Kelly's research shows how our world is affected by changing weather patterns from the bottom of the food chain to the very top.
"On one level there are many ecosystem services that are provided, such as those by honey bees for pollination, that could be very important in a very sort of direct economic way," Kelly said. "But we also worry a lot about this pace of change and the impacts of the change on our environmental systems. We depend on those systems in the same way that other organisms do. So by studying these organisms, I think we can get some insights and some predictions about how quickly things are changing."
Just as the ecosystems that Kelly studies are made up of many living, moving parts working in harmony, so is the scientific community:
"I think the stereotype of the sort of lone scientist in the lab solving the world's problems by themselves is a pretty outmoded way of working now," Kelly explained. "Most of the projects I'm involved in have large teams, people from different disciplines. We really strive at the early stages of the project to get many viewpoints involved. Maybe as much as the expansion of data science, there have been huge changes in the way that we do science. Seeking convergence through interdisciplinary approach to understanding the problems we are trying to solve has become sort of a fundamental part of what data we need and how we need to analyze it."
Jeff Kelly will be attending the Ecological Society of America's annual conference in Montreal, Quebec, from August 14-19. Feel free to stop by the ORAU booth to ask him more questions about his research. You can also learn about more research from other subject matter experts in our data science webinar series.
---