"Toss like a boss!"
Those were the words of encouragement shouted by Andy Page, ORAU president and CEO, as two of his directors Cindy Snow and Derek Hagemeyer took to the field for the final match of the cornhole tournament. The tournament was held during the ORAU Diversity Council's 30th birthday celebration on ORAU's main Oak Ridge campus in October 2022. They were representing company executives in a high-stakes battle that pitted employees against executives. The winning team would have major bragging rights.
Page's words went unanswered though, as ORAU's Ryan Cross and Sara Beth Hensley, representing employees, took the win after a spirited contest. This marked the second loss in tournament play for the executive team, who also lost the first-ever kickball tournament held in 2019.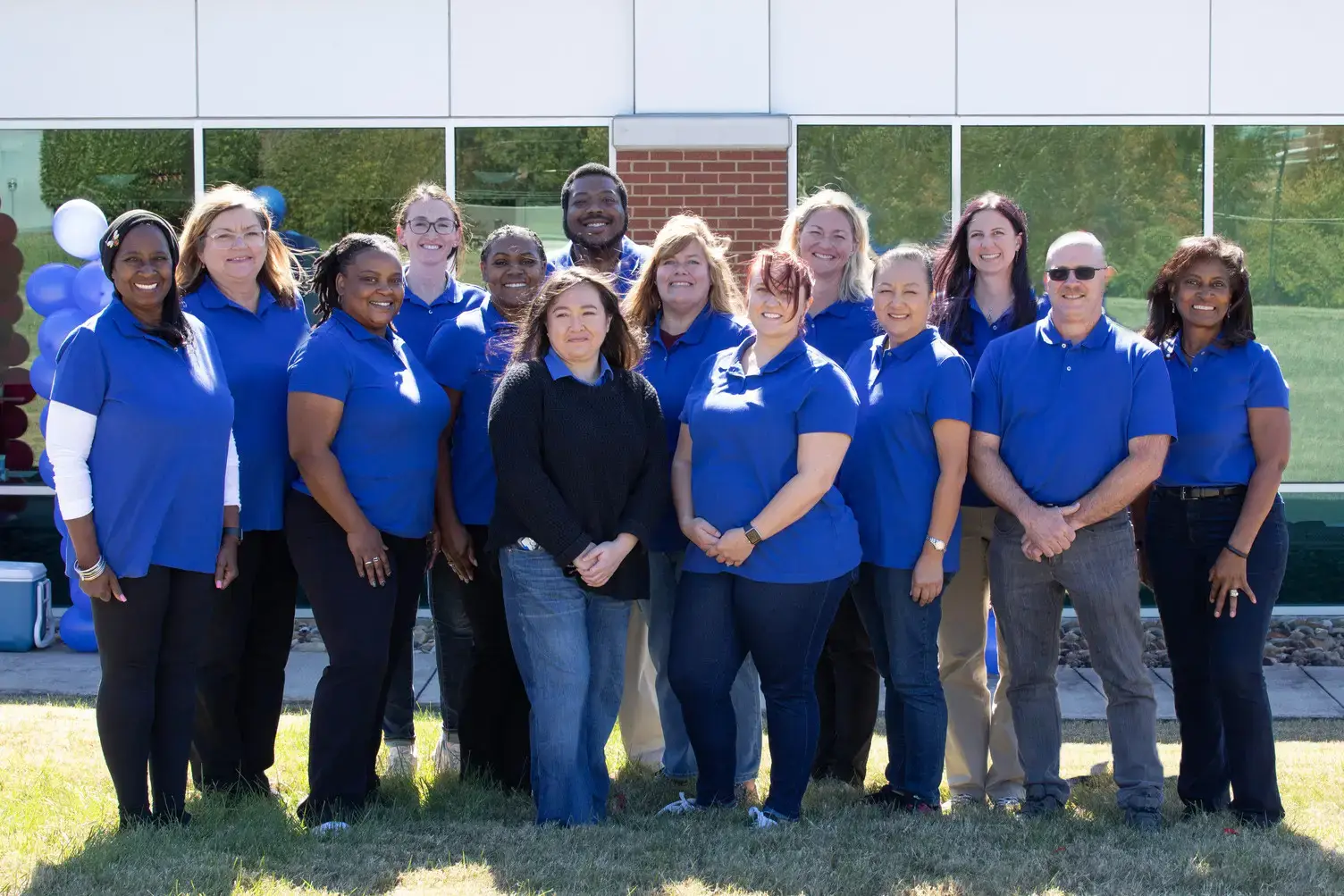 The celebration was the first in-person gathering of ORAU employees since the start of the coronavirus pandemic, which was top of mind for Mae Mosley, director of employee relations and diversity.
"This was a great opportunity for our employees to get together face-to-face for an event since the COVID outbreak three years ago," Mosley said. "It's a great door opener to make people feel comfortable; they can be inside, or they can be outside. We've got retirees, people who live here and employees participating online."
More than 200 employees attended the event in person and online, which exceeded Mosley's expectations. In addition to the cornhole tournament, the birthday celebration included a giant Jenga game, an online trivia contest, a diversity word-search puzzle, food trucks and door prize drawings.
The Diversity Council was formed in 1992 to provide awareness of the importance of diversity in the workplace and to communicate the importance of respect for all employees without regard to race, color, sex, religion, gender, gender orientation, sexual orientation, national origin, age, disability, or special disabled or veteran status.
"ORAU has the best culture I've ever encountered in my career," said Don Hanlon, chair of the Diversity Council (pictured above, first row, second from right). "A big part of that is our commitment to inclusiveness and diversity and being welcoming to anyone who has the background to do the important work that we do."
One of the important roles of the Diversity Council is keeping an eye on current events and issues related to diversity, equity, inclusion and accessibility (DEIA). "The diversity council keeps its ears to the ground and is paying attention to issues and raising awareness of the importance of those issues. That's a big part of what we do," Hanlon said.
The Diversity Council, comprised of 25 employees from across the organization, sponsors events throughout the year, including Heritage Day, Black History Month observance, and Veterans Appreciation Day, where stories are shared that impact our understanding of DEIA issues.
"We love to hear different ideas from people of different backgrounds and different places in the organization," said Brandon Carter, chair-elect of the Diversity Council (pictured above, back row, middle). "We make sure that those voices are heard. When employees see these events, they don't turn away from them, even if they're hard subjects."
Recent Diversity Council events have focused on life in a Japanese internment camp, 10 of which were constructed in the United States after the attack on Pearl Harbor during World War II, and the 85 black students from Oak Ridge's Scarboro neighborhood who integrated Oak Ridge High School and Robertsville Junior High, becoming the first black students to integrate public schools in the Southeast.
Dee-Dee James, a member of the Diversity Council (pictured above, first row, second from left), says the focus on DEIA is a differentiator for ORAU.
"When I first got hired it as nice to be offered a position in a company where no one was looking at the color of my skin or the fact that I was a woman. I was hired based on my skills and what the company was looking for at the time. It makes me feel nice to work for a company that would open its doors like that," she said.
More than five years later, James, like the rest of us who work for ORAU, has a great story to tell.