Brandon Criswell has recently joined ORAU as associate general counsel.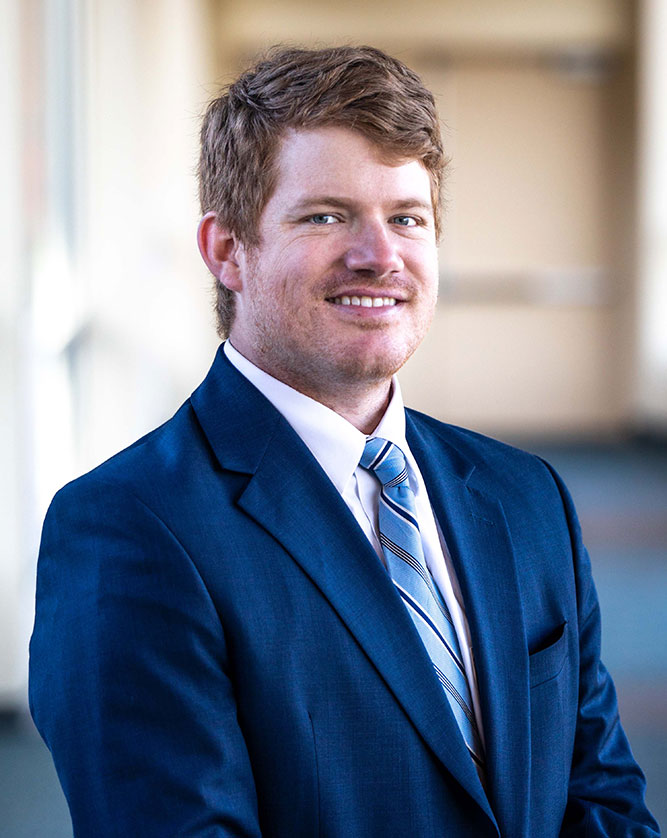 In his role, Criswell will assist ORAU's programs and internal business clients with counsel concerning legal rights, contractual obligations, compliance and risk.
"We are excited that Brandon will be joining our team," said Rachel Lokitz, vice president and general counsel. "Brandon brings experience in counseling clients in multiple areas of civil and business law. He has developed a broad set of skills as an attorney that will translate well to the ORAU General Counsel's office."
Criswell has spent the last three years as an associate attorney for Owings, Wilson and Coleman in Knoxville, Tenn., where he advised businesses and professional organizations, consulted for nonprofits and assisted clients in navigating the legal system. Criswell's experience has mainly been as legal counsel to businesses, LLCs and nonprofits, which has given him the opportunity to advise on a wide range of corporate administrative dealings.
Criswell graduated cum laude from Lincoln Memorial University Duncan School of Law in 2018, where he received the top grade in Property I, Administrative Law. He received a bachelor of arts in history from the University of Tennessee in 2015.