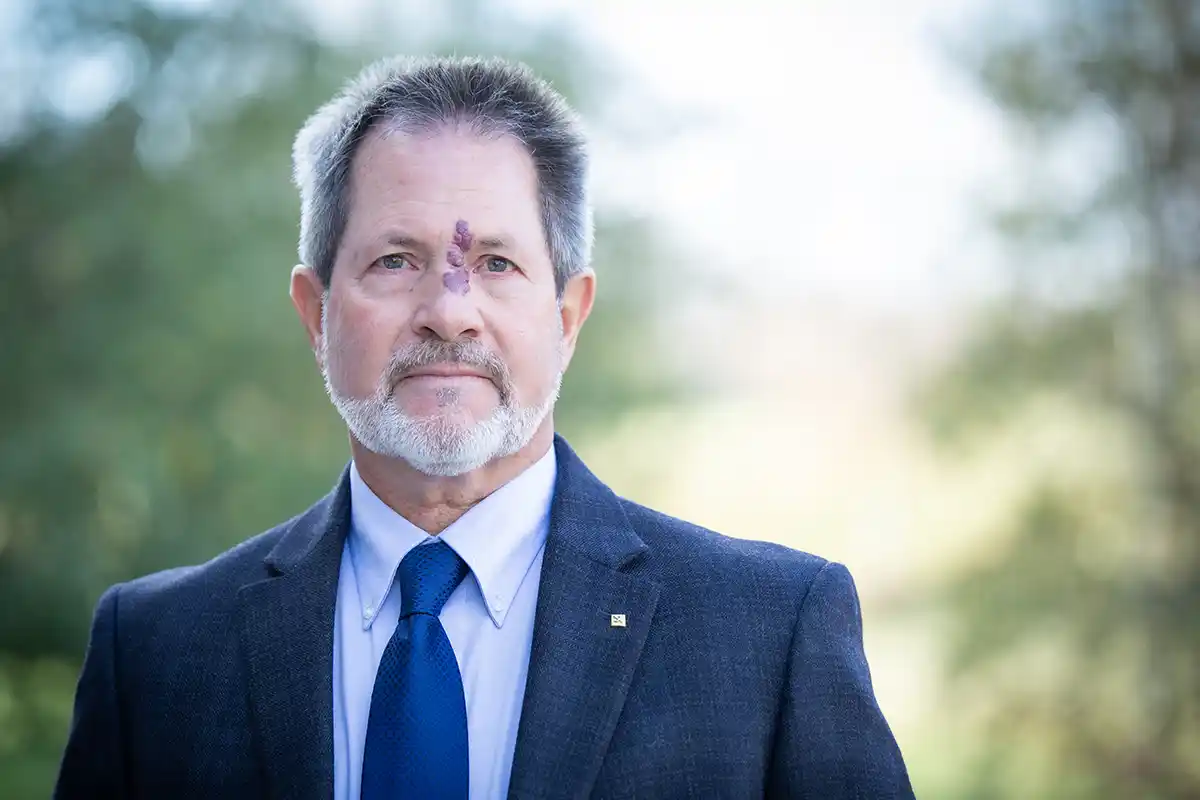 ORAU Chief Research and University Partnerships Officer Kenneth Tobin, Ph.D., has been named a Fellow of the National Academy of Inventors (NAI), the organization announced on Dec. 8, 2022. Election as a NAI Fellow is the highest professional distinction awarded to academic inventors. The NAI Fellow program includes less than 1,700 total Fellows worldwide, representing more than 300 prestigious universities, governmental institutes and non-profit research entities.
The NAI Fellows Program highlights academic inventors who have demonstrated a spirit of innovation in creating or facilitating outstanding inventions that have made a tangible impact on the quality of life, economic development and the welfare of society.
Ken Tobin hit the ground running when he joined ORAU in 2020. He brought with him 15 U.S. patents along with decades of research experience from Oak Ridge National Laboratory to work with universities and ORAU's research staff, providing innovative scientific and technical solutions to advance ORAU's research priorities.
Tobin has created numerous inventions in the fields of machine learning and signal processing in areas of manufacturing and biomedicine that continue to impact society today. He has received many awards for his work, including the American Telemedical Association Innovation Award, Battelle Memorial Institute Distinguished Inventor, two R&D 100 Awards, nine Federal Laboratory Consortium Awards and the Tennessee Academy of Science Industrial Scientist of the Year. His most significant patents involve machine learning methods for semiconductor device yield improvement and telemedical diagnosis of diabetic retinopathy and other blinding eye diseases. He has licensed his patents and copyrights to more than 20 semiconductor device manufacturers and suppliers as well as patents licensed for use in the field of telemedicine.
His research in machine learning for semiconductor device yield provided the foundation for innovations that would apply to the remote diagnosis of diabetic eye disease. Tobin co-founded Hubble Telemedical, Inc., to commercialize his new telemedical screening technology in 2009. Telemedicine uses technology to help remotely deliver health care. Welch Allyn, Inc., purchased Hubble in January 2015, and Hill-Rom, Inc., acquired it in June 2015, providing retinal health care to thousands of patients nationwide with its RetinaVue™ care delivery model.
In Spring 2022, Hill-Rom established an agreement with the CVS Pharmacy chain to provide Tobin's foundational retinal screening through its MinuteClinics at 1,200 locations in 35 states across the nation. With this agreement, the impact of this sight-saving technology has increased from thousands of annual screenings to tens of thousands nationally with the potential to help millions globally, making a significant impact on society. Diabetic retinopathy is the leading cause of blindness in working-age adults. However, 95 percent of vision loss due to diabetic retinopathy can be prevented with early detection. An estimated 463 million people currently live with diabetes globally. 
The 2022 class of NAI Fellows will be inducted at the Fellows Induction Ceremony at the 12th Annual Meeting of the NAI on June 27, 2023, in Washington, D.C.
To date, NAI Fellows hold more than 58,000 issued U.S. patents, which have generated over 13,000 licensed technologies and companies, and created more than one million jobs. In addition, over $3 trillion in revenue has been generated based on NAI Fellow discoveries.
The 2022 Fellow class hails from 110 research universities and governmental and non-profit research institutes worldwide. They collectively hold over 5,000 issued U.S. patents. Among the new class of Fellows are members of the National Academies of Sciences, Engineering, and Medicine, Fellows of AAAS and other prestigious organizations, Nobel Laureates, other honors and distinctions, as well as senior leadership from universities and research institutions. Their body of research and entrepreneurship covers a broad range of scientific disciplines involved with technology transfer of their inventions for the benefit of society.
"This year's class of NAI Fellows represents a truly outstanding caliber of innovators. Each of these individuals have made significant impact through their work and are highly regarded in their respective fields," said Dr. Paul R. Sanberg, FNAI, President of the NAI. "The breadth and scope of their inventions is truly staggering. I am excited to see their creativity continue to define a new era of science and technology in the global innovation ecosystem."