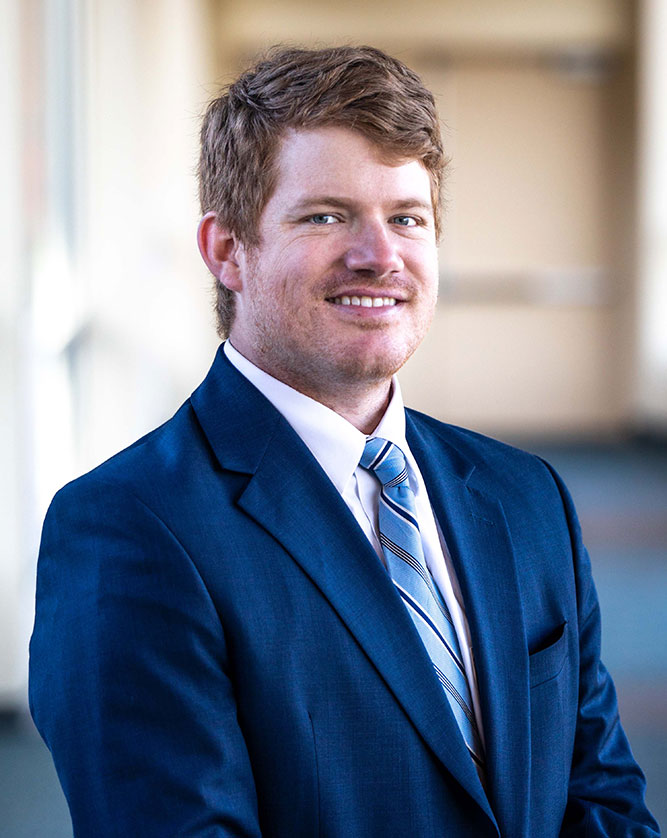 Brandon Criswell, ORAU associate general counsel, has been elected corporate secretary by the ORAU Board of Directors. Criswell will perform these duties in a dual capacity while still maintaining his position as associate general counsel.
As corporate secretary, Criswell will play an integral role in ORAU's corporate governance and provide counsel to the board and ORAU senior leadership on board roles, responsibilities and other governance requirements. Primarily, Criswell will guide the board in their fiduciary responsibility to ensure the business follows its corporate rules and will be responsible for recording the board's actions. 
In his role as associate general counsel, which he has held since March 2022, Criswell provides ORAU's programs and internal business clients with counsel concerning legal rights, contractual obligations, compliance and risk. Criswell also serves as primary contact for development of corporate policies.
"During Brandon's time here at ORAU, we have come to depend on his legal advice and counsel in many areas of our business," said Andy Page, ORAU president and CEO. "Adding the corporate secretary responsibility is a logical extension of his role and recognizes his valued service to ORAU. We look forward to adding his expertise as a resource to both ORAU's board and senior management."
Criswell earned a Juris Doctorate from Lincoln Memorial University in 2018.
Prior to joining ORAU, Criswell was an associate attorney at Owings, Wilson and Coleman, a Knoxville-based law firm. 
Criswell is a member of the Tennessee Bar Association and a member of the Society for Corporate Governance. He is a past member of the Knoxville Bar Association and served on the Continuing Legal Education Committee. 
Rachel Lokitz, ORAU chief legal and risk officer, previously served in a dual capacity that included corporate secretary.