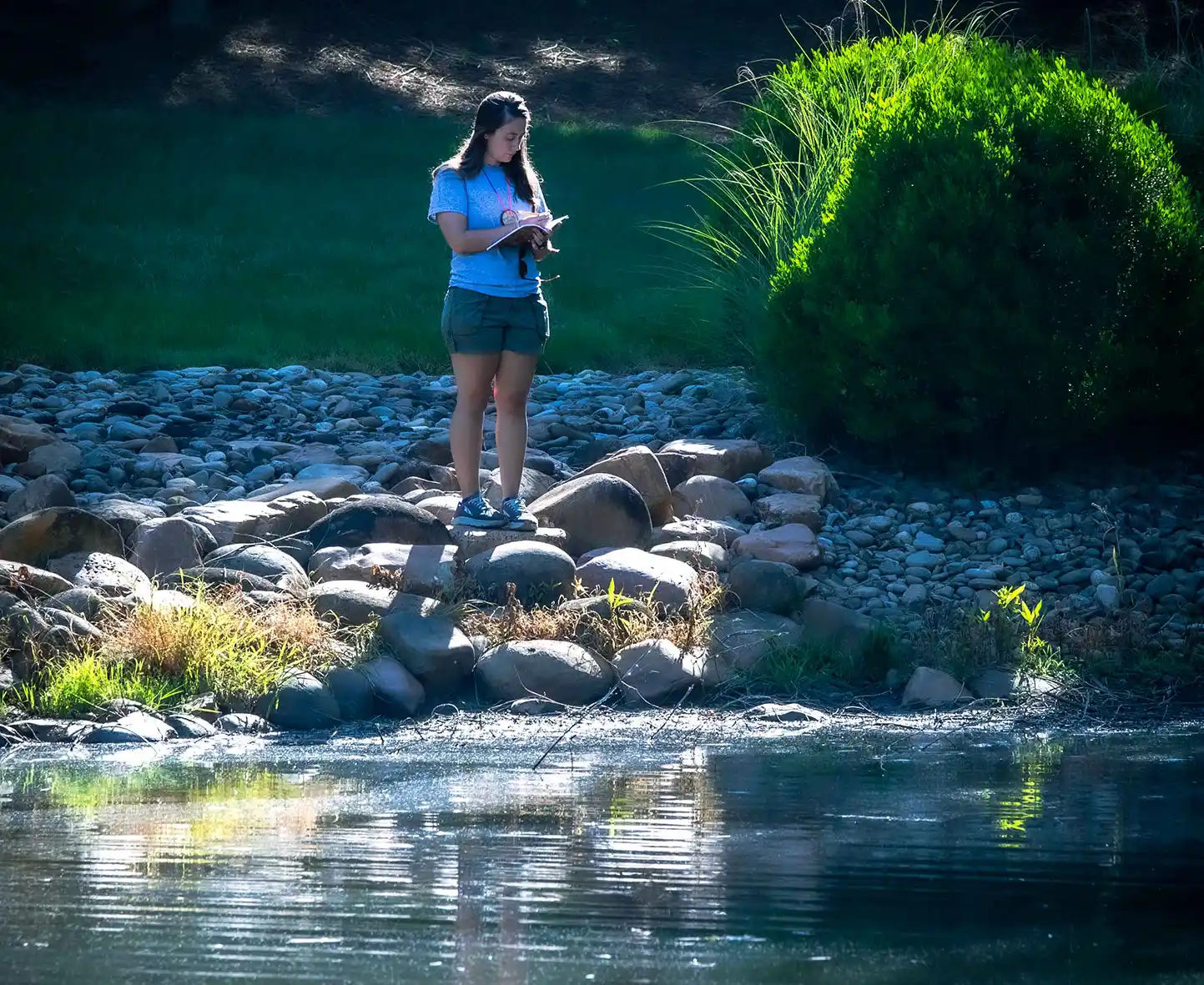 While the school year may be over, any good teacher knows that learning should be deaf to that final bell. This summer, ORAU hosted Sharing Secrets Outdoors, a workshop designed to get teachers out of their comfort zones both in the classroom and within their own curriculum.
A one-day program, teachers participated in several activities developed to reverse the roles in which they would normally be placed. In other words, participants had to put on their "learning caps."
The program was led by Annie Roth, manager of teacher networks at the Great Smoky Mountains Institute at Tremont. One of her main missions is exploring nature inside and outside the classroom.
"There's nature everywhere, and says Roth. "Our main goal is for teachers to see their classrooms extend beyond four walls to no walls."
One of the activities saw teachers pick an object and then describe it on a sheet of paper. This 'item' could be literal, like a tree, or metaphorical, like the way the wind is blowing through the tree. After descriptors were written down, teachers were asked to compare their item among themselves as a way of sharpening their observational skills. The goal is to realize that closer observations can result in closer similarities, a notion Roth hopes these teachers take back to school with them in August.
"As we were trying to describe [the object] scientifically, it made me realize that it could be a good social or emotional thing," says Naomi Berlin, a 7th grade teacher at Northwest Middle School in Knoxville, Tennessee. "This could be a good opener at the beginning of the school year to get students to know one another. Students can realize 'hey, we're not exactly alike, but we're not entirely different either.'"
Sharing Secrets Outdoors showed what education can be at its best. For Roth and her "students," learning can encompass a wide variety of subjects from science to social skills in just one lesson. Hopefully, the lessons learned here make their way back to schools within the community and give students extra appreciation for education, their surroundings, and each other.